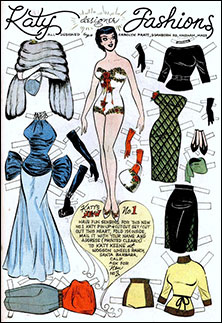 At age eight, for example, I was mystified by the arrival of a package of super-cool Katy Keene paper dolls in our family's mailbox. It was "payment" for a poem I'd sent months before to the comic book publisher. But I only realized this later while leafing through an issue of Katy Keene at the local pharmacy's comics rack where I came across some oddly familiar words. To my amazement, here was that poem, my poem, in print!
In fourth grade, I crafted a play in my garage with my friend Susan. I drew the "scenery" on the blackboard and performed in front of the class, with shy Susan doing sound effects and voices of minor characters from behind a file cabinet. It was a major hit. Mrs. Jacobs sent us on the road—an exciting walk by ourselves to a different school to perform it to another fourth grade! My teacher encouraged me to write a second play—this one to be about fairies, I decided. For days, the cast of fairies and I goofed around in the girls bathroom, our rehearsal space at school. When performance time arrived, terror struck. Entirely ad libbed, the play was a total disaster!
But nothing could dampen my love for playing with words. At camp while others created lanyards and popsicle stick sculptures, I crafted The Rain Barrel Mystery. I kept my fifth grade classmates on the edge of their seats with installments of cliff-hangers concocted during Spelling from the weekly words, sprinkling in more hair-raising ones.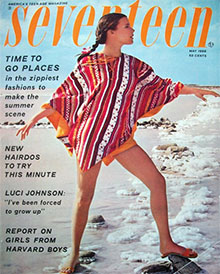 At fifteen, I planned and hosted a costume party that I dubbed "Fun Night at the OK Corral," complete with handmade invitations. Soon after, I came across Seventeen Magazine's "Party of the Year" contest, wrote up the details of my party, and—holy moley!—won first prize. Teens in western gear, not to mention my mom's barbecue recipe, appeared in the pages of the magazine. And for months afterward, the mail carrier delivered lavish party-related prizes to our door.
This success emboldened me during college to enter a guest editor competition for the magazine, Mademoiselle. My favorite one of a series of assignments was dreaming up a clothing store. I'd never had a fashion merchandising course; I just had fun writing about how my boutique would look, what I'd sell, who the customers would be, and how I'd woo them into the shop. Along with nineteen other entries (of more than a thousand), mine snagged me a month-long, all-expenses-paid adventure in New York City, interviewing celebrities, traveling to Mexico, publishing the August issue, to my surprise, as the guest-editor-in-chief. I stayed on at Conde Nast Publications, working as a junior copywriter for Vogue.
Writing for the fun of it and honoring my spark had the power, I discovered, to add excitement and joy to my life. With this track record, it's no surprise that later, as a classroom teacher and as a writer-in-residence, I encouraged students to do "writing for the real world." Click here for writers' resources and opportunities, regardless of your age.
Writing for Change
Eventually, I found that one's writing also has the power to make a positive difference in the world. For example, two national magazines published my research-based articles about bonding with one's baby immediately after childbirth. What was then a very rare practice—giving parents instant,extended contact with the newborn—is now an unquestioned part of childbirth experiences in hospitals. Another article I wrote, "The R-Rated Picture Book," called attention to unrealistic portrayals of female characters. The magazine editors reprinted the article and later included it in a child care anthology. Owners of a bookstore with a nonsexist catalog of titles I'd recommended in the article were flooded with requests for it. A publisher even altered the next edition of a Richard Scarry picture book, one of the titles I'd used to point out sexist stereotypes.
And for years, I welcomed positive change via my writing with a focus on the power of children's books to transform young lives. I wrote guidebooks for programs I founded—the community-based Book Nook: A Celebration of Children's Literature, implemented in many Minnesota classrooms, and, later, a national early literacy initiative called The Early Bird Project. These guides, encouraging a love of books in all kids', not just a lucky few, complemented my workshops for parents, teachers, and librarians.

My book Playful Reading (Search Institute) encourages parents of preschoolers to integrate books and asset-building into daily life. I wrote Raising Kids Who Read, a popular guidebook celebrating best Canadian books and, thanks to YMCA Canada, reaching families across that country. Book Links, a magazine of the American Library Association, published my series about how early exposure helps little ones' brains develop optimally, with recommendations of titles rich in a specific essential element "Making Time for Rhyme," highlighted rhyming best bets, for example, while 'Toddler-rific Titles" introduced interactive read-alouds and "Hidden Treasure," language-rich books.
Writing for Understanding
Today, I still write about what-can-be, but I've returned to writing fiction. (Lothrop published my first middle grade novel, A Fistful of Sun, when I was in my twenties.) I'm excited about two manuscripts, in particular. One, a middle grade novel called The Queen of Someplace Wonderful, is set in 1950s America, when 15 million families moved to instant communities and where protagonist Stina Lindbergh wrestles with how she can be proud of the place she lives and whether her place will ever be proud of her.
In the other work, for tweens, TV's So You Think You Can Dance meets The Long Island Medium. Research for Mona & Me & the Other Side aka 2 B-Girls & the Ds exposed me to the wonders of breaking and the girl-power of b-girls in the underground hip hop movement. Thirteen-year-old Claire Mortenson enters this subculture and, unexpectedly, a second in which communication with the departed is the norm. This exposure forces her to face her myriad fears and preconceptions.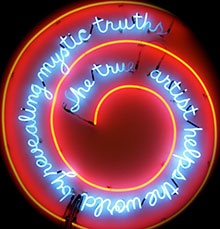 For years, I've kept a daily journal to record and better understand what I'm thinking and feeling. At the close of each year, I return to the pages to review what I've discovered about myself and life: What stands out about my personal evolution? What feelings have prevailed ? How have I served others? How have I remembered to also love myself?
I keep a gratitude notebook, too, daily listing a handful of gifts contained in that day. If some loss, hurt, stuckness, or fear has me in its grip, turning my thoughts toward that for which I still can be thankful shifts something within and helps me to better see the big picture.
Finally, in the age of emails and texts, I still attest to the wonders handwritten, heartfelt notes have wrought for recipients… and for me! The house of my dreams, in fact, showed up after I wrote a letter to the Universe! The opportunity that private writing provides to transform ourselves may well be the most important outcome of doing so.
* The poet Carl Sandburg asked a slightly different question in "Paper, I" and "Paper, II" … "Are you a writer or a wrapper?"